Nordictrack Service Plans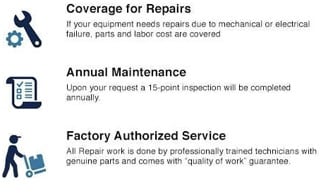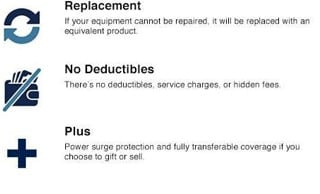 *Limitations and exclusions apply. See terms and conditions for full program details at my.nordictrack.com.
How it works:
Receive email confirmation of purchase with terms and conditions. Please save email for proof of purchase. Instructions for registration of product and service plan will be provided.
Plan begins at the date of purchase and provides coverage for term length chosen.
Request maintenance annually by contacting NordicTrack by phone at 866-538-6117 or on the web at my.nordictrack.com.
Claims can be made anytime by contacting NordicTrack directly at 866-538-6117 or on the web at my.nordictrack.com. You will speak with one of our fitness repair experts for troubleshooting. Genuine replacement parts will be shipped directly from NordicTrack. A NordicTrack technician will then be dispatched to install parts.
If we are unable to repair your unit, we will replace with same or comparable unit.
*See terms and conditions for complete details at my.nordictrack.com.
15-Point Performance Check
Walking Belt Tension & Wear
Incline/Motor Calibration
Console Controls
Ranges Through Speed & Resistance
SpaceSaver Functionality
Heart Rate Monitor Check
Power Cord/Ground/Surge Protector
Motor Belt Tension
Electronic Dusting & Cleaning
Reed Switch Alignment
Motor Voltage
Cushioning System
Wear & Tear Locations
Motor Controller Calibration
Machine Balance
Standard Service Plan
Covers Parts and Labor for 1 or 3 Years
In-Home Service Visits
No Lemon Policy*
Plan is Transferable*
Covers Failures Due to Normal Wear and Tear
* Terms and conditions apply. See extended warranty terms and conditions at my.nordictrack.com.